Brumes
For SS15 Sprayfun presents abstract and spontaneous hand painted prints on 100% linen oversize dresses.
Skills
Art
Collection
Fashion
Textile
Photos
by l'Habibliothèque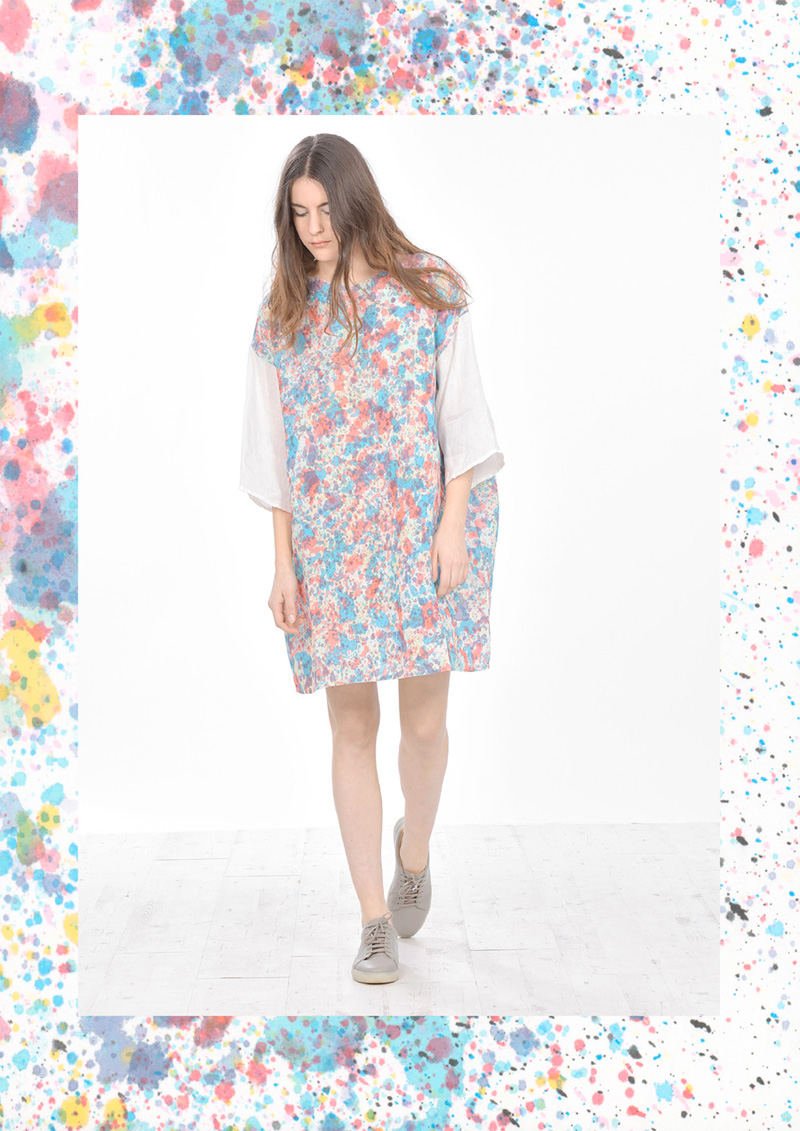 ---
Brumes is inspired by the ever changing skies of Brittany, this is reflected in the spontaneous and energetic graphics hand thrown on the fabric. By allowing the unexpected, the artistic process gives the garment its poetic connection to nature.
Hand painted by Claire and stitched in the studio in Saint-Malo, each piece is a unique wearable canvas.
Produced in limited edition to order in the shop, or for the season in Paris, at L'Habibliothèque, 61 rue de Saintonge.
Shop the Collection
---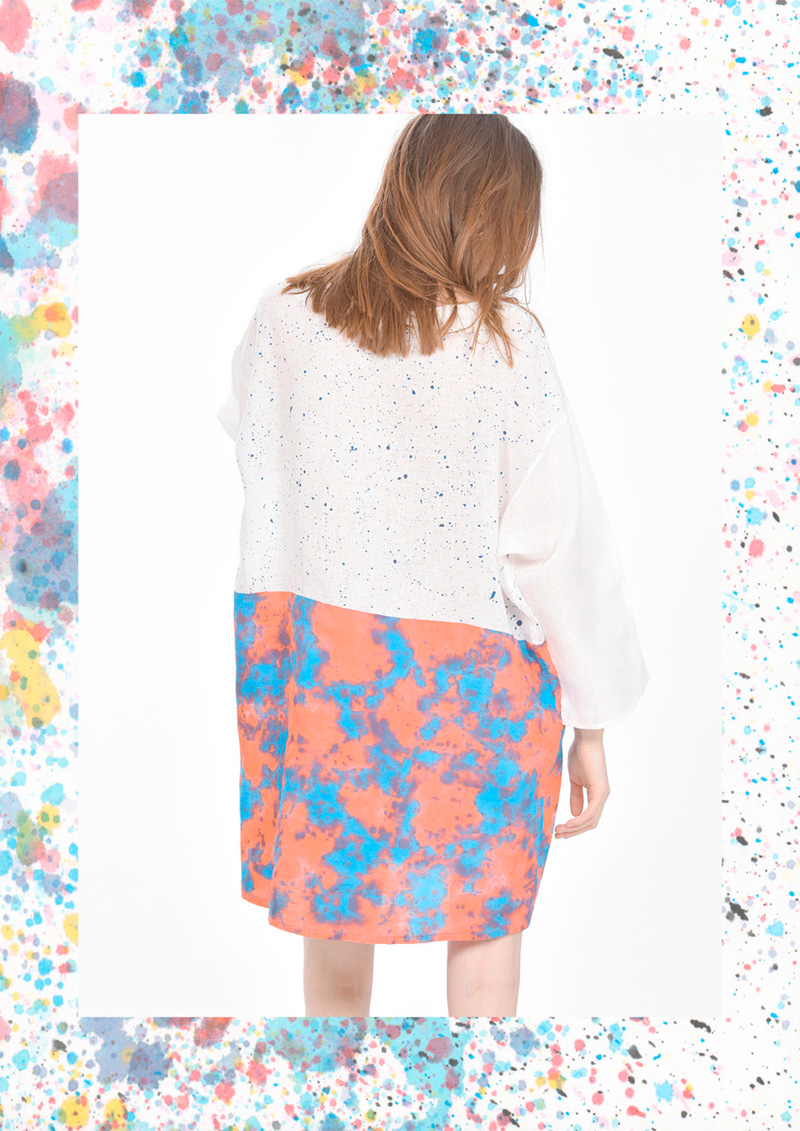 ---
Supernatural linen
Linen is the most ancient plant used to make textile in history. France produces 60% of linen internationally and is famous for its quality.
Linen is totally sustainable; the plant doesn't need fertilizer or pesticides, and requires only rain water. The transformation from the plants to yarn is a natural non chemical process.
All by-products (seeds, fibers, wood and dust) are used for other purposes.
Linen is versatile, it's fresh in the summer and warm in the winter, non-allergenic and dries quickly. Highly resistant, it has a very long life span and improves with time.
Sprayfun upcycles (using existing stocks) high quality european linen. The studio combines its ethic with a wonderful sustainable material.
Using excellent eco-friendly textile paint, the printing technique uses very little water with almost no waste of paint. Once heat fixed with a hot press, the garment is completely water and scrub resistant.
To encourage sustainable washing and care, the studio recommends natural and compostable soap nuts.
Seasonally collected from "the soap tree" in India, the fruit shells are naturally diseases and insect repellant thanks to the high amount of soap they contain. Dried outside, soap nuts are a 100% sustainable and gentle alternative to chemical laundry detergent and soap, that can be used with all textiles and at all temperatures.
Soap nuts
---
© 2015 Sprayfun All rights reserved